June 23, 2021 | Jenny Garlini
NEW! Wolf & Grouse Apéritif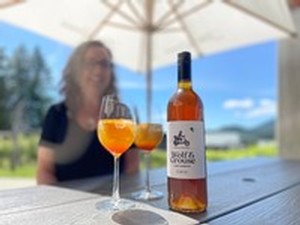 Wolf & Grouse is a collaborative project between Paul Brunner (proprietor, Blue Grouse Estate Winery) and
Alex Gallé, Belgian designer and entrepreneur behind Monteluz Pisco. Two long-time friends who have
connected over their love for wine, spirits, and food. One evening, over Peruvian dishes and pisco, the idea came up to put together a light drink for those who want to enjoy with friends without feeling the effects of the alcohol.
Click here to read more!
Comments
Commenting has been turned off.