July 30, 2015 | Jenny Garlini
BC Pinot Noir Celebration
This is going to be a great event and Blue Grouse will be participating with our 2012 Pinot Noir! Follow the link at www.bcpinotnoir.ca for full event information or to purchase your tickets!
On Saturday August 22 the third annual BC Pinot Noir Celebration will see 26 of the province's best pinot noir producers delight the palates of more than 250 guests at the Linden Gardens in Kaleden.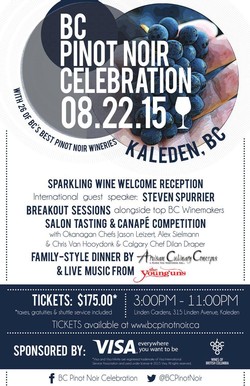 Comments
Commenting has been turned off.